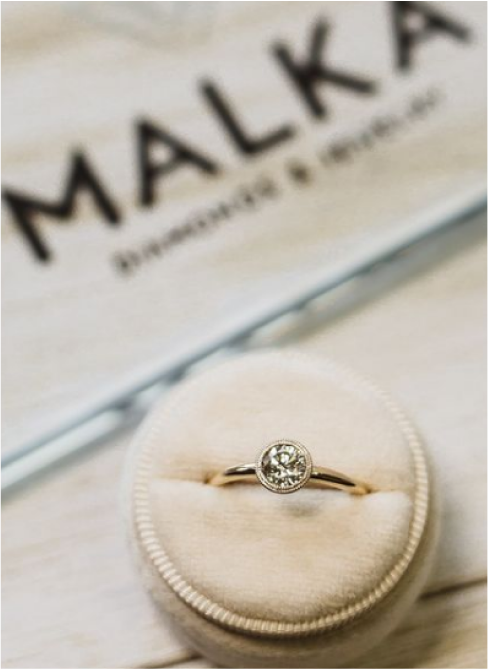 GIA Certified
At Malka Diamonds in Portland, OR, we know all great rings start in the same place: a carefully chosen diamond. A beautiful diamond lasts a lifetime and symbolizes the love and commitment you and your partner share.
THE MALKA ADVANTAGE
We know diamonds inside and out. When you visit our store (even if you're just browsing), we want you to leave feeling like a diamond expert. Our GIA certified gemologists are committed to helping you understand your options when buying the diamond engagement ring of your dreams.
GIA Gradings System
The Gemological Institute of America (or GIA) is a nonprofit institute focused on gemology education and research. The institute has a number of easy-to-understand grading systems to assist in properly rating and grading diamonds.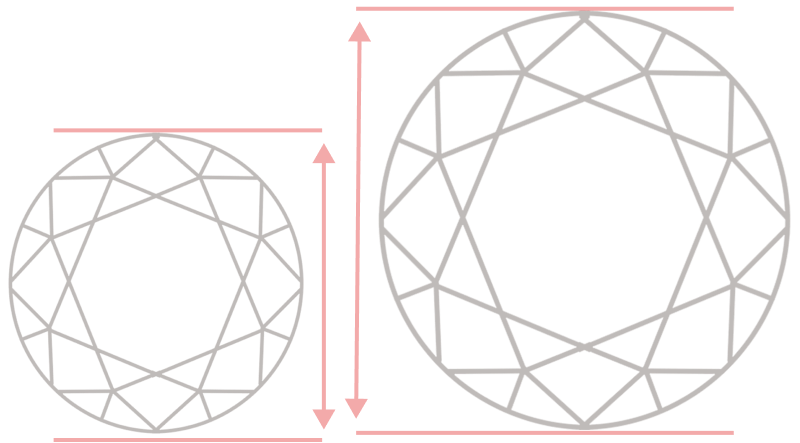 CARAT
Carats measure the weight of a diamond. All else being equal, the higher the carat weight, the more valuable the diamond.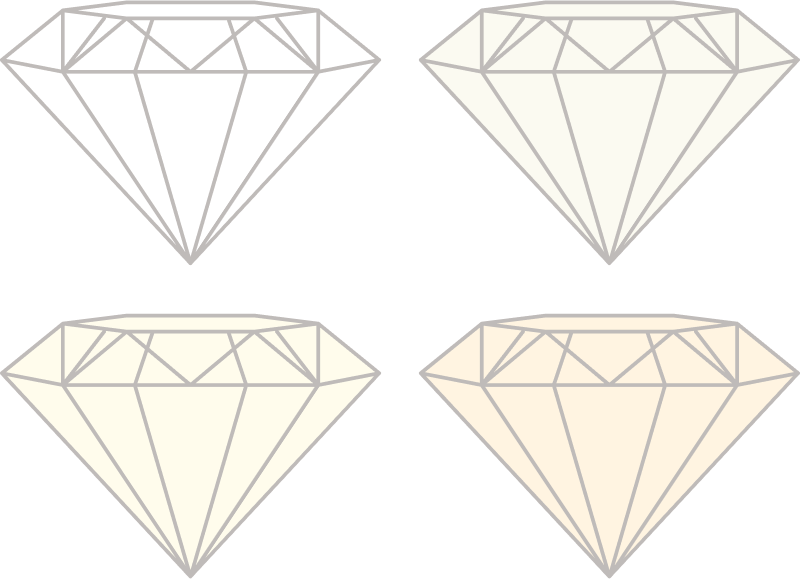 Color Scale
Much like the The GIA International Diamond Grading System, the GIA Color Scale aims to make understanding a diamond's colorlessness easy so you can make an informed purchase.

Starting with absolute colorlessness, the scale runs from D-Z and includes 5 tiers.
Colorlessness - D-F
Near Colorless - G-J
Faint - K-M
Very Light - N-R
Light - S-Z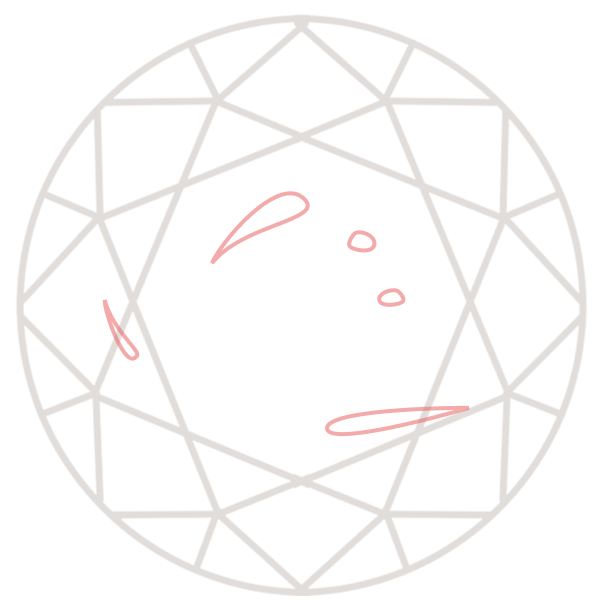 Clarity Scale
The GIA International Diamond Grading System aims to make diamond grading more transparent and understandable. The scale ranges from flawless (FL) to diamonds with obvious inclusions (13), and is done by a skilled grader using 10x magnification.
The complete scale:
Flawless (FL) – No visible inclusions or blemishes
Internally Flawless (IF) – Some blemishes with no visible inclusions
Very, Very Slightly Included (VVS1 and VVS2) – Some very difficult to see inclusions are present
Very Slightly Included (VS1 and VS2) – Inclusions are clearly visible, but are characterized as minor
Slightly Included (SI1 and SI2) – Inclusions are noticeable
Included (I1, I2 and I3) – Inclusions are obvious, potentially affecting transparency and brilliance
CUT
Though most people find it hard to quantify, the Cut of a diamond has three attributes:
Brilliance- The light the diamond reflects
Scintillations - A diamond's sparkle
Fire - How light travels through a diamond
Why Shop at Malka?
See for yourself! Learn more about our Downtown Portland location.
ethically sourced
BEST SELECTION IN THE NORTHWEST
ON-STAFF GEMOLOGISTS
NO SALES TAX IN OREGON!
Learn More
Malka Diamonds & Jewelry
Appointments Available
308 NW 11th Ave #200
Portland, Oregon 97209

Tuesday - Saturday: 10AM - 4PM
Call 503-222-5205 to schedule
Contact us
The Malka Diamonds Advantage
UNPARALLELED EXPERIENCE & GENUINE SERVICE
There's a reason we've been named one of the coolest jewelry stores in the US.

When you walk into our non-traditional engagement ring jewelry store in Downtown Portland, we want you to feel like part of our family. Enjoy our relaxed and friendly approach. Sip on a beverage and chat with our team as you view our top-of-the-line and highly curated collections.

We'll take the time to learn about you and what you're looking for, giving you all the time you need to browse through and pick the perfect alternative ring.
At Malka Diamonds, you'll find:
Third-generation diamond experts
Master craftsman jewelers who specialize in creating custom non-traditional rings
On-staff GIA certified gemologists
Rings that always include appraisals, complimentary resizing, and lifetime care
I fell in love with the ring immediately and still find myself glancing at it several times a day. We can't thank Malka Diamonds enough for all of their help in making this possible for us, you guys truly are the best!"
-Heather & Chantel
We couldn't be more happy with the ring and she tells me every day how much she loves it. Thank you so much for making our proposal day so special!" 
-Joe & Ali
Once the ring shopping started, he tried multiple store and found Malka Diamonds. Their friendly service and great reviews sold him! They helped Brock find the perfect ring! After the engagement, they also helped BJ to find a band to compliment her engagement ring."
-Brock & BJ