Finding The Perfect Wedding Ring
Don't settle for a wedding ring you don't absolutely adore! Perhaps your fiance has told you about their dream ring? Maybe you have an idea of a ring they'll love? You might not even know where to start!

If you've never shopped for a diamond wedding ring before, we're here to help you.

At Malka Diamonds, our GIA graduate gemologists can help you choose the perfect wedding ring (or design it from scratch), no matter how much or how little you know about diamonds. We love sharing our expertise and knowledge and helping you become as passionate about diamonds as we are!

Most importantly, we're here to listen. We want to answer your questions and to make sure you find the perfect ring.
If you're planning a surprise proposal, we'll help you be confident that you've chosen the perfect design and style of wedding ring. We also love meeting with couples and helping them pick out a ring together!
Why Shop at Malka?
See for yourself! Learn more about our Downtown Portland location.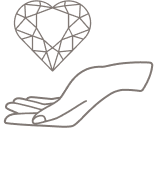 ethically sourced

BEST SELECTION IN THE NORTHWEST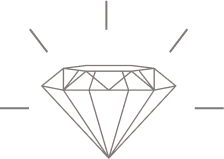 ON-STAFF GEMOLOGISTS
NO SALES TAX IN OREGON!
Learn More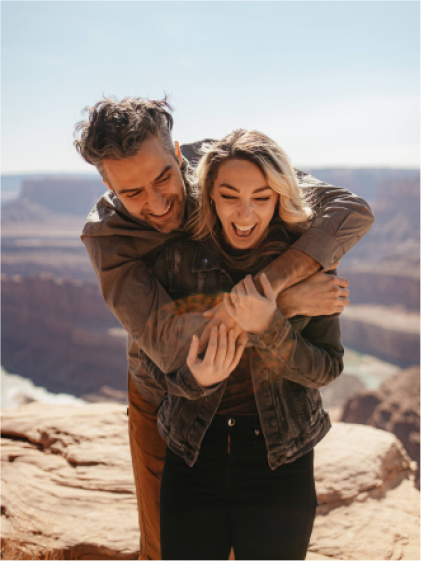 The Malka Diamonds Difference
Unparalleled Experience & Genuine Service
When you walk into our Portland wedding ring store, we want you to feel like family. We want to get to know you and your partner and help you find or design your dream wedding ring.
If you've never shopped for diamond jewelry before, we'll help you feel like an expert. We'll teach you about the 4 C's of diamonds, what to look for in a wedding ring, how to choose the right stone shape, and much more. At Malka Diamonds, you'll find:
Third-generation diamond experts and native Oregonians
GIA graduate gemologists & 2 master jewelers with over 40 years of experience
Award-winning ring designs, an incredible selection of vintage wedding rings and designer collections
Wedding rings with an insurance appraisal, complimentary sizing, and lifetime maintenance
Malka Diamonds & Jewelry
Appointments Available
308 NW 11th Ave #200
Portland, Oregon 97209

Tuesday - Saturday: 10AM - 4PM
Call 503-222-5205 to schedule
Contact us
Frequently Asked Questions
I've never bought diamond jewelry before and I don't know where to start. Can you help?
-
Relax and take a deep breath. Buying your wedding ring should be a fun experience that you remember fondly. You don't have to worry and you shouldn't feel stressed. We'll teach you everything you need to know about diamonds and then help you find a ring you'll cherish.

What is a GIA graduate gemologist?
+
Can you appraise or grade my ring?
+
Do I need to know my partner's ring size?
+
Do your rings include cleaning and maintenance?
+
Are your diamonds conflict free?
+
I fell in love with the ring immediately and still find myself glancing at it several times a day. We can't thank Malka Diamonds enough for all of their help in making this possible for us, you guys truly are the best!"
-Heather & Chantel
We couldn't be more happy with the ring and she tells me every day how much she loves it. Thank you so much for making our proposal day so special!" 
-Joe & Ali
Once the ring shopping started, he tried multiple store and found Malka Diamonds. Their friendly service and great reviews sold him! They helped Brock find the perfect ring! After the engagement, they also helped BJ to find a band to compliment her engagement ring."
-Brock & BJ