Stackable
Accessorize Your Look With Our Dazzling Assortment of Stacking Rings
Malka Diamonds specializes in helping our clients create the perfect stackable ring ensemble. Whether you're choosing a stacking look for your engagement ring or are adding new stackable rings over time, we can help you choose or create the perfect stacked look.
Shop online or view our collection in person at our Portland Pearl District store. See these beauties and more at Malka Diamonds!
I fell in love with the ring immediately and still find myself glancing at it several times a day. We can't thank Malka Diamonds enough for all of their help in making this possible for us, you guys truly are the best!"
-Heather & Chantel
We couldn't be more happy with the ring and she tells me every day how much she loves it. Thank you so much for making our proposal day so special!" 
-Joe & Ali
Once the ring shopping started, he tried multiple store and found Malka Diamonds. Their friendly service and great reviews sold him! They helped Brock find the perfect ring! After the engagement, they also helped BJ to find a band to compliment her engagement ring."
-Brock & BJ
The Malka Diamonds Advantage
Unparalleled Experience & Genuine Service
As a full-service boutique jewelry store, we provide excellent service and expertly crafted jewelry in Portland, OR and through our online store. We're selective about the rings we add to our collection and look for only the highest quality and most timeless pieces.
At Malka Diamonds, you'll find:
Third-generation diamond experts
Ethically-sourced natural & lab-grown diamonds
Master craftsman jewelers who specialize in creating custom stacking ring sets
On-staff GIA graduate gemologists
Rings that always include appraisals, complimentary resizing, and lifetime care
Why Shop at Malka?
See for yourself! Learn more about our Downtown Portland location.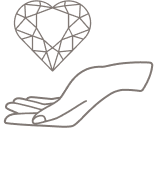 ethically sourced

BEST SELECTION IN THE NORTHWEST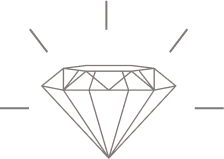 ON-STAFF GEMOLOGISTS
NO SALES TAX IN OREGON!
Learn More
Visit us
Private appointments are available in our Portland Pearl District store on Tuesday - Saturday. For your convenience, we also offer virtual appointments.
Phone: (503) 222-5205
Contact Us
shop online
Browse our collection of one-of-a-kind vintage and alternative rings — including salt and pepper diamonds — from the comfort of your home.
Limited selections available!
shop now
Questions About Stacking Rings
What are stackable rings?
-
Stacking rings is a unique jewelry trend where you layer various rings on one or many fingers. Many of our clients start off by adding a stackable anniversary ring to their engagement ring and wedding band. However, ring stacking doesn't have to include wedding rings — you can wear and pull off this jewelry style whether you're married or not!
How do you wear stacking rings?
+
Are there different types of stacking rings?
+
Can you mix and match a ring stack?
+
Are your diamonds conflict free?
+
Do you offer lab-grown diamonds?
+
Ready to Stack? Let's Talk
You don't need to have all the answers — we're the experts so you don't have to be.
Schedule some time to come visit our award-winning shop. We'd love to present our curated collection, answer any questions, and help you understand what matters when choosing a beautiful piece. We offer a no-pressure environment and a stress-free, enjoyable experience. Together we can help you choose or create a custom ring that's uniquely yours.