You Are All Set!
The Malka team will review your design details and will reach back with more details soon.
Custom Rings
The custom jewelry process is a unique and exciting one. Lucky for you, Malka Diamonds houses a state-of-the-art jewelry workshop. We have two exceptional craftsman jewelers working hard full time to assure that the custom pieces are made in an impeccable way.
Malka Diamonds in Portland, Oregon is home to a state-of-the-art, custom jewelry workshop. As third-generation diamond experts, we're dedicated to the design and construction of custom engagement rings, wedding rings, and anniversary rings. Think of our team of exceptional craftsman jewelers as your personal ring designers. We'll help you create a custom ring that is elegant, stylish, and truly unique.
Design Your Own
Our Process
Our master craftsman jewelers take pride in creating iconic, unique, and unforgettable pieces that stand the test of time.
Getting to know you
Before we show you a single diamond or band, we want to get to know you. We want to know what you're imagining in your perfect ring. If you're not sure, that's OK! We're always here to help.
Starting the process
We'll begin with a discussion of your vision and will start to sketch out ideas for the design. We can also use computer design tools to help you visualize what the finished ring may look like.
Choosing the perfect diamond
Next, we'll help you find the perfect diamond for your custom ring. We'll talk about the 4 C's of diamonds (clarity, cut, color, and carat) and answer any questions you might have. Then we'll show you a variety of diamonds and help you choose the right one for your custom ring design.
Designing the setting
Our next step is designing a setting that will complement and enhance the diamond (or diamonds) you selected.
Crafting the ring
Finally, our jewelers will painstakingly craft your custom ring using the design elements you selected. Whether you envision a vintage or designer look or something more non-traditional, the end result will be a ring that's truly one-of-a-kind.
Custom Ring Styles
Love the look of stackable rings? Use these styles to visualize what your finished ring could look like. From minimal settings to ornate modern designs, your options are limitless.
Get inspired by the timeless style, beauty, and elegance of vintage rings! Work with our gemologist to design a ring style imitating the classic look of rings from years past.
Want something a bit more non-traditional? We'll help you create a custom-made alternative ring that stands out and stands the test of time. Our non-traditional rings are unforgettable.
Why Shop at Malka?
See for yourself! Learn more about our Downtown Portland location.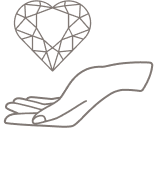 ETHICALLY 
SOURCED

BEST SELECTION IN THE NORTHWEST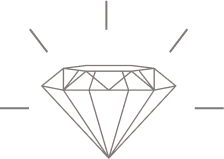 ON-STAFF GEMOLOGISTS
NO SALES TAX IN OREGON!
Learn more
Malka Diamonds & Jewelry
Appointments Available
308 NW 11th Ave #200
Portland, Oregon 97209

Tuesday - Saturday: 10AM - 4PM
Call 503-222-5205 to schedule
Contact Us
The Malka Diamonds Advantage
UNPARALLELED EXPERIENCE & GENUINE SERVICE
There's a reason we've been named one of the coolest jewelry stores in the US.

When you walk into our non-traditional engagement ring jewelry store in Portland's Pearl District, we want you to feel like part of our family. Enjoy our relaxed and friendly approach. Sip on a beverage and chat with our team as you view our top-of-the-line and highly curated collections.

We'll take the time to learn about you and what you're looking for, giving you all the time you need to browse through and pick the perfect alternative ring.
At Malka Diamonds, you'll find:

Third-generation diamond experts
Master craftsman jewelers who specialize in creating custom non-traditional rings
On-staff GIA graduate gemologists
Rings that always include appraisals, complimentary sizing, and lifetime care
I fell in love with the ring immediately and still find myself glancing at it several times a day. We can't thank Malka Diamonds enough for all of their help in making this possible for us, you guys truly are the best!"
-Heather & Chantel
We couldn't be more happy with the ring and she tells me every day how much she loves it. Thank you so much for making our proposal day so special!" 
-Joe & Ali
Once the ring shopping started, he tried multiple store and found Malka Diamonds. Their friendly service and great reviews sold him! They helped Brock find the perfect ring! After the engagement, they also helped BJ to find a band to compliment her engagement ring."
-Brock & BJ